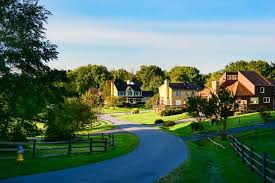 Stores and supermarkets incentivize customers all the time with sales, coupons, buy one get one free, and more. When selling a home it is just as important to attract buyers, so what are the most popular incentives that entice purchasers.
According to a survey done by the National Association of Realtors of Home Buyers and Sellers, three stand out above the rest:-
CLOSING COST HELP – many buyers who qualify for a mortgage come up short on the cash required for closing. Being willing to offer closing assistance can greatly increase the number of potential buyers to a home. As it can take a big chunk out of your proceeds, ensure that your realtor takes this into account when calculating the net proceeds you will receive from the sale.
HOME WARRANTIES – when purchasing a resale home, buyers often have very real concerns about expensive appliance repairs. For only a few hundred dollars you can obtain a home warranty which covers most of your household systems and appliances and offers great peace of mind to potential buyers. There are several reputable companies to choose from, many of whom will also cover your home during the period it is on the market, with payment only due at settlement. But beware; make sure you read the fine print so that you understand exactly what is and, more importantly, what isn't covered.
CREDIT FOR REMODELING – in an ideal world, all defects or flaws should be taken care of before a house goes on the market, but sometimes sellers are just not in a position to outlay the cash up front. In this situation, offering an incentive to allow the seller to take care of the updates may help.

This option can be somewhat tricky as buyers are not permitted to leave settlement with any cash. There is however often a way that it can be handled while still remaining within the legal confines and lenders' requirements regarding the sale. If this is necessary, ask your realtor to ensure you handle it correctly.
As always; CONDITION and PRICE are the two most decisive factors in any successful home sale but if you have those covered, offering one or more of the options above may just be what it takes to get your home sold.